David Carson Shaw
Born 9th June, 1942, Rotherham, England.
Read History at Trinity College, Dublin and studied Fine Art at Sheffield Polytechnic.
1969-70 Postgraduate Scholarship for Painting at Fine Arts Academy, Munich.
Exhibiting member of the Art House, Wakefield. Fellow of the Royal Society of Arts.
Over fifty one-person exhibitions, regular participation in national and regional mixed exhibitions. Numerous prizes.
Collections include:
Arts Council of England
Arts Council of Wales
The Art House, Wakefield
Bologna University
Bradford University
Chesterfield Museum and Art Gallery
Connemara National Park Centre, Ireland
Derby Cathedral Centre
Durham University
Edinburgh University
Fine Arts Academy, Munich
Gloucester Cathedral
Haileybury College
Halifax PLC
James Joyce Centre, Dublin
Leicester University
Lincoln Cathedral
London University
Manchester University
Mid-Pennine Arts Association
National Trust, Coughton Court
Oxford University, Green Templeton College
Pinoteca Provinciale, Bari, Italy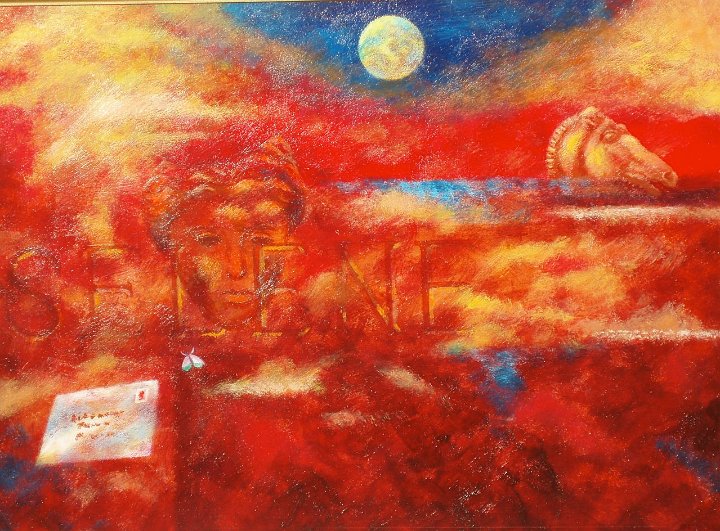 Ripon Cathedral
Rotherham Art Gallery
Sarum College, Salisbury
Sheffield University Fine Arts Society
Sheffield Hospitals Trust
Southwell Minster
Stafford Art Gallery
Stockport Art Gallery
Stoke-on-Trent Museum and Art Gallery
Trinity College, Dublin
Universita per Stranieri di Perugia
Universita per Stranieri di Siena
Wells Cathedral
Worcester Cathedral
Yorkshire Arts Association
York University